As a public institution under the authority of the French Ministry of Agriculture, Bordeaux Sciences Agro collaborates with other similar institutions in France and abroad through a network of higher agronomic institutes, notably in the framework of joint courses. For 50 years, Bordeaux Sciences Agro has been able to forge privileged relationships with companies. These ties supplement the courses offered by our institution by helping increase the professionalism of the subjects taught and by fostering the professional futures of the graduates by ensuring that the courses are suited to the real world.
The Nouvelle Aquitaine Region is located in the southwest of France and brings together 3 former regions (Aquitaine, Limousin and Poitou-Charentes).
It is one of the most famous wine and spirit regions in the world and accounts for 20% of the vineyard area of France with Bordeaux, Cognac and Armagnac. It is the largest producer of fruits and vegetables and ranks first for French livestock breeding (cattle, goats…), oyster and foie gras production.
While most of the region's exports come from the agricultural and food sector, leading industries such as aerospace, chemistry and eco-industry, are important clusters as well.
The Nouvelle Aquitaine region offers a wide range of tourism, sport and cultural activities. You can enjoy surfing on the Atlantic coast, hiking in the Landes forest, visiting the prehistoric sites of the Périgord, trekking or skiing in the Pyrenees, going to music concerts and theater shows throughout the year, and discovering typical French culture marked by its regional traditions, local gastronomy and historical villages.
400 professional counsellors

1 network of 3,000 graduates
Around 50 university partners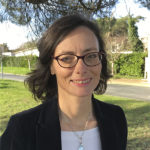 "By using its Education, Research and Technology transfer know-how, Bordeaux Sciences Agro is involved in agricultural issues in the areas of agro-ecology, food, forestry and wood. These major issues of society, security and  the competitive economy are at the heart of the international agenda. It is a school with a human touch, a high-level educational team, a campus with modern buildings, a vibrant student life, near the university campus and in the city of Bordeaux, all in exceptional Nouvelle-Aquitaine ! These are the many advantages offered by Bordeaux Sciences Agro  while you successfully complete your programs in all fields of agronomy. You will find here all the information and news about our school.
Welcome to Bordeaux Sciences Agro! "