You will complete your enrolment at the 'Direction des Etudes' office (the Department of Academic Studies) when you arrive. You will then be provided with your student ID card, enrolment certificate and internet access codes.
When you arrive at the University, you will receive your personal Aquipass card. This is your student passport. It is your source of ID and will allow you use the many services on offer: checking out books at the library, eating at the University restaurants, paying at Crous laundromat, etc.
The electronic card system also allows you to make certain purchases.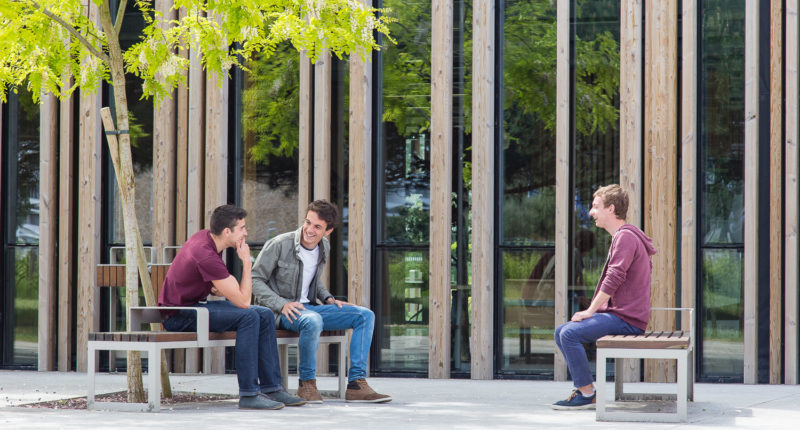 You can order fresh and local products such as fruits, vegetable, dairy, meat, fish and many other on the Drive Fermier. All you need to do is create an account on the website: https://www.drive-fermier.fr/33/
You can get fresh groceries every week by ordering before midnight on Wednesday (don't forget to select Bordeaux Sciences Agro as a delivery place!). Your items will then be delivered on the following Friday, and you will be able to collect them between 1:30PM and 6PM. The best seller is the "Panier de Légumes" (Vegetable Basket), which offers a great selection of seasonal vegetables for 12€.
Bordeaux being one of France's major cities, many international and French artists are giving gigs & concerts during the whole year. Many concerts hall are present on Bordeaux, each offering different styles and budgets. The biggest one is the Arkea Arena, but many other exist, such as the Krakatoa, Darwin, Le Rocher de Palmer, the National Opera of Bordeaux …
The Student Desk (Bureau des Elèves) also organizes one concert during the year: don't miss it!
Bordeaux has twelve museums, including: Fine arts, Contemporary arts, Decorative arts & Design, Natural History, Archeology, Ethnography and Regional History. These are free every first Sunday of every month. The museums of Cité du Vin (Wine City) and Wine Trading, Cap Sciences, etc. – while not free on the first Sunday of the month – are also worth the trip.